Hi all, wish you stay safe & be wise during this quarantine period.
On my previous post I write about what is Corona or Covid-19, if you haven't read it or you still not sure the history or knowledge about this virus, go check it out through this
link
. And if you have some knowledge or story about it, kindly share also in comment section on that post, maybe you give help to others :)
Anyway on this 2020 that already passed almost 3 months, I still don't have any trip, yes you're right I not yet start any trip this year, hopefully the situation is getting better and we can explore again.
But, we still can day-dream about traveling, yeay!
This time I would like to write about 奶茶 nai cha from around the world! Yes, I am a tea lover, especially milk tea. Nai cha or milk tea or teh susu or teh tarik, what ever you called it, I know you understand what I mean.
Did you know the founder of nai cha is Taiwan? Yes, you hear it right, nai cha is found in Taiwan. The drink that nowadays booming around the world.
I love tea instead of coffee, and I think I start to love nai cha more when I'm in Taiwan. Cause you literally can found it anywhere in Taiwan with different kind and type of nai cha. In Taiwan there are 2 type of nai cha :
奶茶 - milk tea or teh tarik which mix of tea, creamer, and sugar
鮮奶茶 - fresh milk tea which mix of tea, fresh milk, and sugar
The biggest different is about the ingredients, creamer or fresh milk, which make the taste different. Creamer will make it more soft & silky while fresh milk is more light. Personally I choose fresh milk tea due to healthy concern but somehow when I want it to be more legit & sweet I will choose milk tea.
Well, this time I will share about nai cha from around the world I've ever tried. And for Taiwan part, cause too many kind of nai cha I tried, so in this post I only write I love the most and maybe we can have 1 post about Taiwan nai cha, deal? Leave your comment about it.
I will give score for each nai cha, score is based on :
Taste - how it taste good or not
Sweetness - usually I request half sugar, I prefer not too sweet, so I will measure based on how it sweetness suit with customer request
Fresh - how that glass of nai cha ingredients is fresh or not
Price - worth with the price or not
Full score of each is 5, let's start!
The first nai cha brand in Taiwan is 春水堂, you should try it when you are in Taiwan. Their bubble milk tea is come with big size and you can request for sweetness & ice level. Bubble milk tea is their No.1 so you should try it first before the other menu.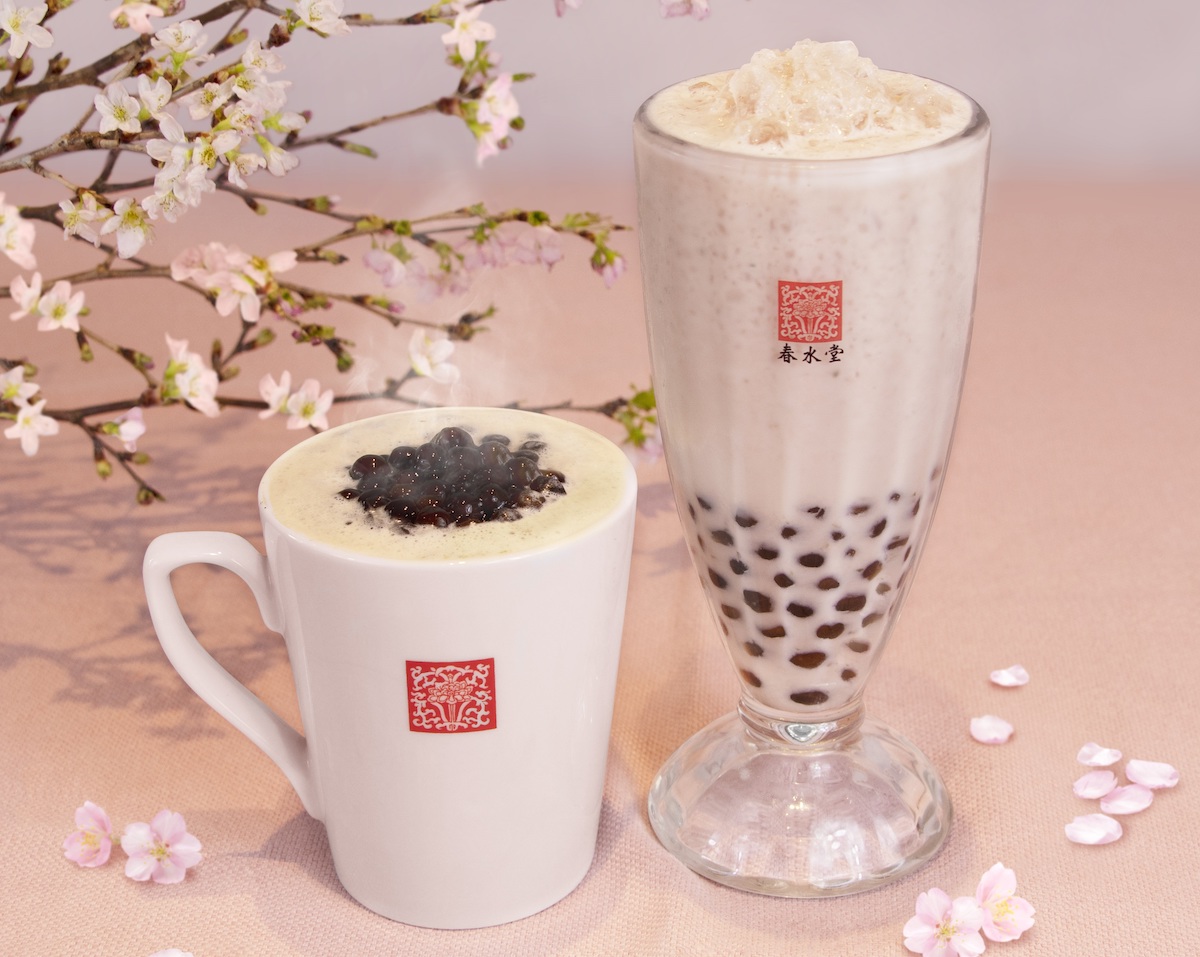 I lost my picture so get it from google
Taste : 4 - not a fan of boba so for me the boba is too much
Sweetness : 5 - fit with customer request
Fresh : 5
Price : 3 - NTD 160 for 1 big cold cup, little bit expensive, otherwise they have beautiful place to sit in
早餐店 - 大冰奶
Literally you can order this in every breakfast restaurant in Taiwan, they all have 大冰奶 which is stands for 大杯冰奶茶 big cup of cold milk tea. I always in love with this. It was my weekend breakfast must order, why only weekend cause it's not healthy, I keep remind my self :( But it's good!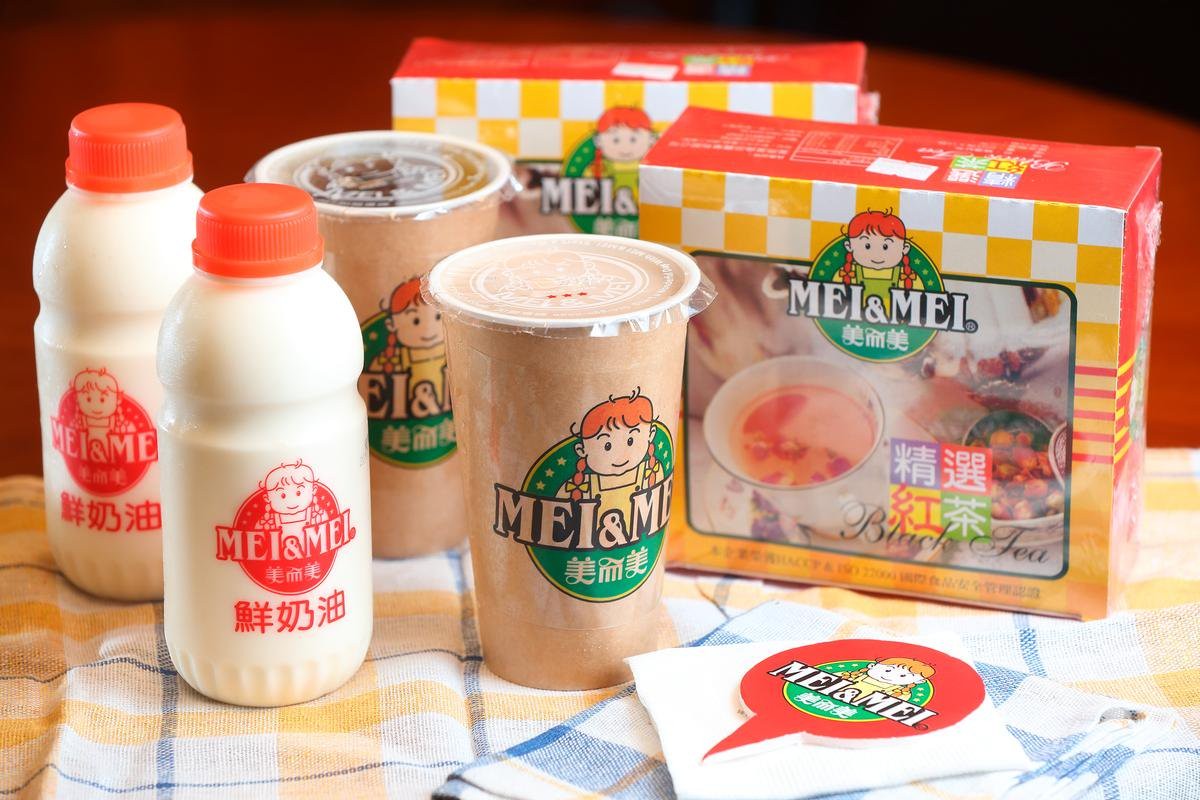 Took it from google, so it's what I talk about, that bottle is liquid creamer and you will get your na cha in the cup as show beside the bottle
Taste : 5 - silky and creamy
Sweetness : 3 - usually their tea already added sugar so you can't choose
Fresh : 3 - of course not, cause they use liquid creamer that have preservative and not healthy
Price : 5 - NTD 20 for big cup
Move to outside the nai cha founder island.
Kuching - Teh C
Teh C or three layer tea can be found in Kuching, Malaysia anywhere in local restaurant. On the photo is my breakfast during my trip and ordering noodle with Teh C. So Teh C is mix of tea, evaporate milk, and palm sugar.
Taste : 5 - silky and creamy
Sweetness : 4 - cause the sweetness come from palm sugar so if you ask them not to sweet they will reduce the palm sugar but for normal one I can accept the sweetness, not too sweet
Fresh : 3 - evaporate milk inside
Price : 5 - RM 2
Singapore - Teh
If you are in Singapore and order for tea, they will give you tea with condensed milk, which is milk tea. So if you want only tea, you can order tea O. Make sure you know this before goes to Singapore. Teh is my must order breakfast in Singapore, love it so much, its mix of tea, sugar, and condensed milk.
Teh with kaya toast is perfect always
Taste : 5 - silky
Sweetness : 3 - not all resto can be choose non sugar, sometimes too sweet
Fresh : 3 - condensed milk inside
Price : 5 - not too expensive but I forgot how much is this
Hongkong - Yuan Yang Milk Tea 鴛鴦奶茶
As I said in the beginning I'm not a coffee lover, but I can accept this yuan yang nai cha. Mix of coffee, tea, creamer, sugar.
Again, I take pic from google
Taste : 5 - light
Sweetness : 4
Fresh : 4
Price : 5
Mongolian - Milk Tea
Different with other milk tea, Mongolian traditional milk tea come with salty taste. So in Mongolia milk is richer than water and this is the mix of tea, fresh milk, and salt.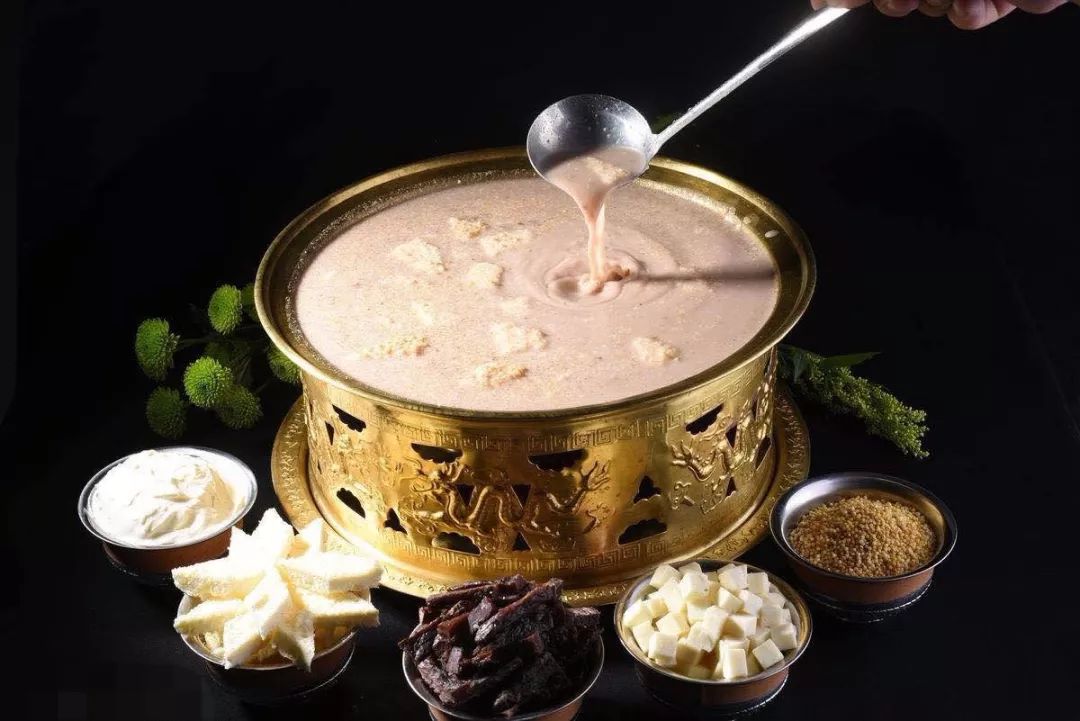 Mongolia salt milk tea with their topping
Personally I can't accept it, but I like the sweet version one which use sugar than salt. And if you like it you can buy this package when in Mongolia.
It has salt & sweet version
Give the score for sweet one ya.
Taste : 5 - light
Sweetness : 5 - perfect, not too sweet
Fresh : 3 - due it's sachet one, I think not fresh lah ya
Price : 5 - not too expensive but I forgot how much is this
For Indonesia part, now my favorite is Old Chang Kee brown sugar milk tea which taste like 大冰奶 and Onezo assam milk tea which the only milk tea in Indonesia that taste like Taiwan milk tea.
Ok, I think, I need to have review about milk tea consistently, how do you think? Or next post we share about milk tea sachet unboxing? Or milk tea in Indonesia?
Tell me what your favorite you want to share to us to be try? :)